DVC Shop was created for and by Disney Vacation Club owners. We believe in sharing some of the magic we've come to know by being owners, and allow this revolutionary vacation club to be accessed by other families and Disney fanatics like us.

We're proud to offer expert booking advice and guidance for maximizing our clients value and enjoyment. Our responsive staff is standing by to assist in making your vacation a magical one!
How A DVC Rental Works
Are you ready to book your dream Disney Vacation for less? Look no further! Save up to 60% on your Deluxe Disney Resort stay with a Disney Vacation Club (DVC) Rental. Book your magical discounted Disney Vacation with DVC Shop Rentals. No membership required!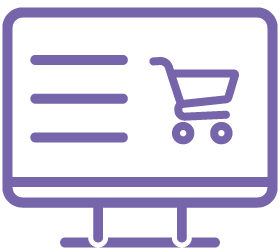 BOOK A DVC CONFIRMED RESERVATION DIRECTLY ONLINE
Confirmed Reservations are stays that have been made by DVC Owners and placed online for anyone to rent. Browse through hundreds of available DVC Confirmed Reservations and book online 24/7!
After booking a Confirmed Reservation, the reservation will be transferred into your name within 3-7 days and you will then be sent your reservation confirmation by email. Stays with check-in dates in less than 7 days will be expedited.
OR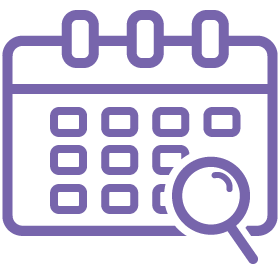 SEARCH DVC AVAILABILITY AND BOOK A CUSTOM RENTAL DIRECTLY ONLINE
If our Confirmed Reservations don't fit your needs, use the tool below to Search Availability and Book a DVC Rental at any Disney Vacation Club Resort for a fraction of regular hotel rates!
Use the tool above to search DVC availability and complete your desired booking online.

Pay an initial 20% deposit of the reservation cost to secure your reservation.




*An additional 50% of the reservation total is due within 5 days of receiving confirmation. Remaining balance due 120 days prior check-in. Deposits are fully refundable if the requested stay becomes unavailable prior to the reservation being secured. Bookings made less than 4 months prior to check-in, reservations of 50 points or less, and Confirmed Reservations require full payment at the time of booking.
For information about how DVC rental pricing and payments work, visit our
Pricing Page
.

GET READY FOR YOUR DREAM VACATION!
After your stay is booked, your confirmation number will be emailed to you. Use this number to link your reservation to your My Disney Experience account.
Remember, a DVC rental is just like any Disney reservation. You'll receive all of the same benefits and amenities as any Disney resort guest, except with free parking!
Worried about cancellation? We've got you covered. For information about our guarantees, cancellation policies, and coverage options, visit our
Cancellations Page
.