Confirmed Reservations
Photo Gallery
Resort Information
Resort Overview
Resort Map
Floor Plans
Point Charts
UNIT
Studio
1 Bedroom
2 Bedroom
3 Bedroom
SHOWING ALL LISTINGS
| Check-In | Nights | Resort | Room Type | Sleeps | Price | Status | Res ID |
| --- | --- | --- | --- | --- | --- | --- | --- |
| 12/16/2023 | 7 | Polynesian | Deluxe Studio - Standard View | 5 | $4,448 | Pending | |
| 01/13/2024 | 1 | Polynesian | Deluxe Studio - Standard View | 5 | $595 | Available | |
| 01/21/2024 | 1 | Polynesian | Deluxe Studio - Standard View | 5 | $459 | Available | |
| 02/18/2024 | 5 | Polynesian | Deluxe Studio - Standard View | 5 | $3,750 | Available | |
| 03/03/2024 | 1 | Polynesian | Deluxe Studio - Standard View | 5 | $750 | Available | |
| 03/22/2024 | 2 | Polynesian | Deluxe Studio - Standard View | 5 | $1,512 | Available | |
| 04/07/2024 | 5 | Polynesian | Deluxe Studio - Standard View | 5 | $3,875 | Available | |
| 04/14/2024 | 1 | Polynesian | Deluxe Studio - Standard View | 5 | $775 | Available | |
| 05/10/2024 | 6 | Polynesian | Deluxe Studio - Standard View | 5 | $3,080 | Available | |
| 05/17/2024 | 3 | Polynesian | Deluxe Studio - Standard View | 5 | $1,638 | Available | |
| 06/09/2024 | 5 | Polynesian | Deluxe Studio - Standard View | 5 | $2,646 | Available | |
| 01/18/2024 | 1 | Polynesian | Deluxe Studio - Standard View | 5 | $493 | Available | |
| 07/12/2024 | 7 | Polynesian | Deluxe Studio - Standard View | 5 | $3,796 | Available | |
| 02/04/2024 | 3 | Polynesian | Deluxe Studio - Standard View | 5 | $1,740 | Available | |
| 01/09/2024 | 2 | Polynesian | Deluxe Studio - Standard View | 5 | $986 | Available | |
| 05/12/2024 | 4 | Polynesian | Deluxe Studio - Standard View | 5 | $1,890 | Available | |
| 06/30/2024 | 4 | Polynesian | Deluxe Studio - Standard View | 5 | $2,160 | Available | |
| 06/07/2024 | 3 | Polynesian | Deluxe Studio - Standard View | 5 | $1,575 | Available | |
| 10/31/2023 | 1 | Polynesian | Deluxe Studio - Standard View | 5 | $396 | Available | |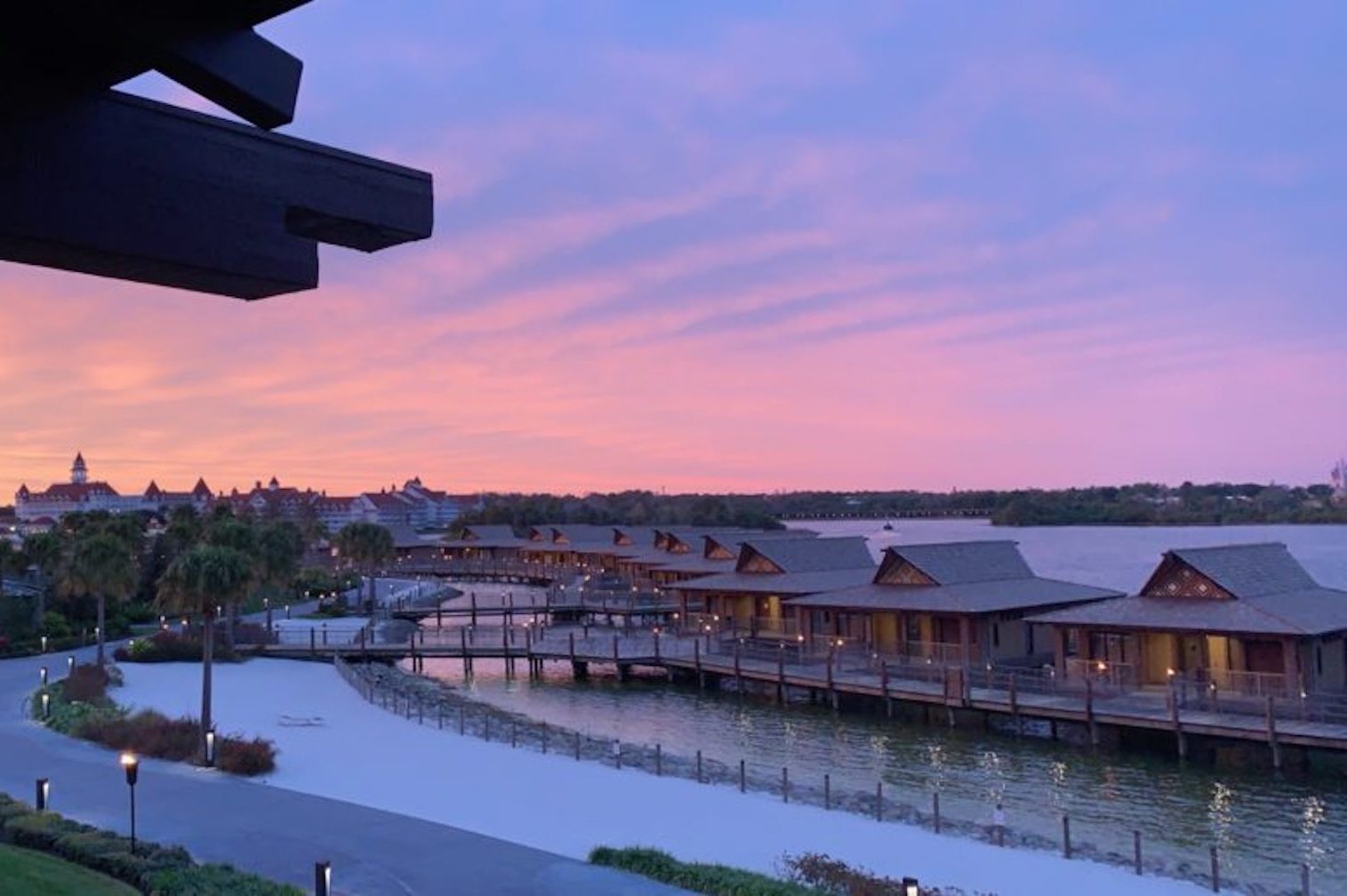 5 Star Resort
1600 Seven Seas Drive Lake Buena Vista, Florida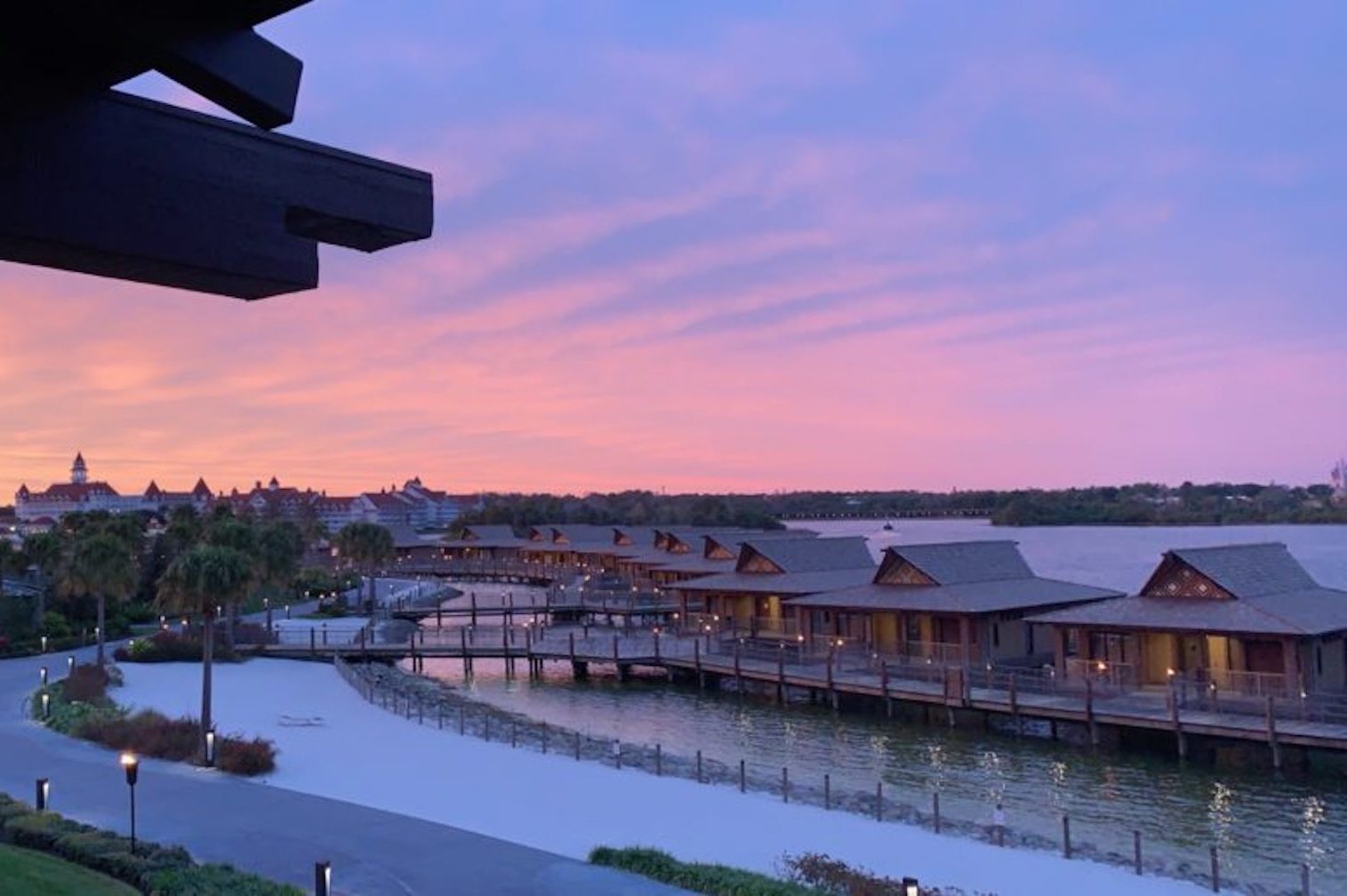 Disney's Polynesian Village Resort is located just across the Seven Seas Lagoon from Disney's The Magic Kingdom, a short monorail ride away in between Disney's Grand Floridian Resort & Spa and Disney's Contemporary Resort. Together these three resorts are fondly nicknamed "The Magic Loop."
Themed after the South Pacific, Disney's Polynesian Village Resort first opened  with Magic Kingdom in 1971, making it one of Disney World's original resorts. Since then, the resort, with its lush vegetation, island ambience, and tropical palm-filled oasis, has undergone three major renovations, with a fourth that began this fall. Its Disney Vacation Club section, Disney's Polynesian Resorts & Bungalows are a favorite of DVC members staying at Disney World.
The Polynesian's 380 Vacation Club suites were added in the 2015 renovation of the resort, greatly expanding the Polynesian's capacity. 360 of the suites are Deluxe Studios, with either Standard View (view of resort pool, gardens, or parking area) or a Lake View (view of the Seven Seas Lagoon, Magic Kingdom, and the Grand Floridian Resort). These Deluxe Studios all have a single pull-down bed in addition to the queen size bed and queen size sleeper sofa, allowing the rooms to accommodate up to five guests.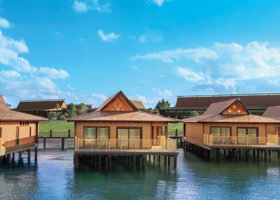 In addition to the Deluxe Studios, the Polynesian added 20 Bungalows, built on stilts over the water, giving guests the complete feel of an island stay. Each of these bungalows has a full kitchen and dining area, as well as 2 bedrooms and 2 bathrooms. There is also a private back deck where you can relax in the deck's plunge pool and look out onto the Seven Seas Lagoon. The back deck also has a perfectly positioned view of the Magic Kingdom fireworks, and each porch is equipped with stereos so you can hear the music accompanying the fireworks.
The Polynesian also has some of the most beloved and delicious food on property. The resort features six different types of dining, including Character Dining, Dinner Show, Unique/Themed Dining, Lounges, Quick-Service, and In-Room Dining.
The Polynesian's Character Dining experience, Ohana, is extremely popular, with its breakfast that guests can enjoy while meeting Lilo and Stitch. Its Hawaiian-themed dinner featuring storytelling and games is considered one of the resort's Unique/Themed Dining experiences, along with Kona Cafe.
Kona Cafe is a relaxed cafe open for all three meals and features Asian-American meals, as well as an on-stage sushi kitchen. The resort also famously is home to the Spirit of Aloha Dinner Show, where guests can not only enjoy an all-you-can-eat family-style dinner, but also enjoy entertainment featuring dancers, drummers, and a fire-knife performer.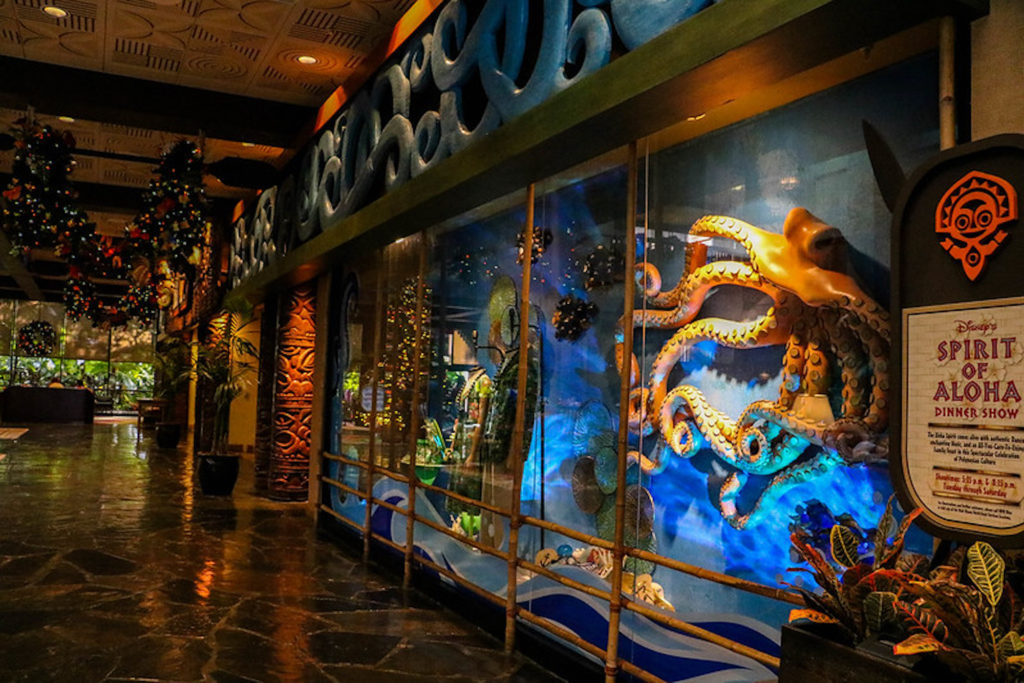 The Polynesian has two lounges, as well, for guests to enjoy: Tambu Lounge and Trader Sam's Grog Grotto. Typically open from late afternoon to late night, Tambu Lounge is located in the Great Ceremonial House – the main building of the Polynesian – and features tropical drinks and Hawaiian-style appetizers.
Across the property, Trader Sam's Grog Grotto and Tiki Bar is famous for its whimsical indoor lounge displaying artifacts and treasure, its outdoor Tiki Terrace, and large selection of Polynesian-themed cocktails.
The Polynesian also has four Quick-Service locations: Captain Cook's, Kona Island, Barefoot Pool Bar, and Pineapple Lanai. Pineapple Lanai is one of the few places at Disney World, with the exception of Magic Kingdom and Animal Kingdom, that sells the infamous Dole Whip. Barefoot Pool Bar offers refreshing cocktails for guests to enjoy as they relax by the Lava Pool.
Named after a large district on the island of Hawaii, Kona Island is a great place to grab coffee, pastries, and desserts, as well as refreshing sandwiches, salads, and sushi. Captain Cook's is the main Quick-Service location at the resort, offering American cuisine with a delicious Polynesian twist.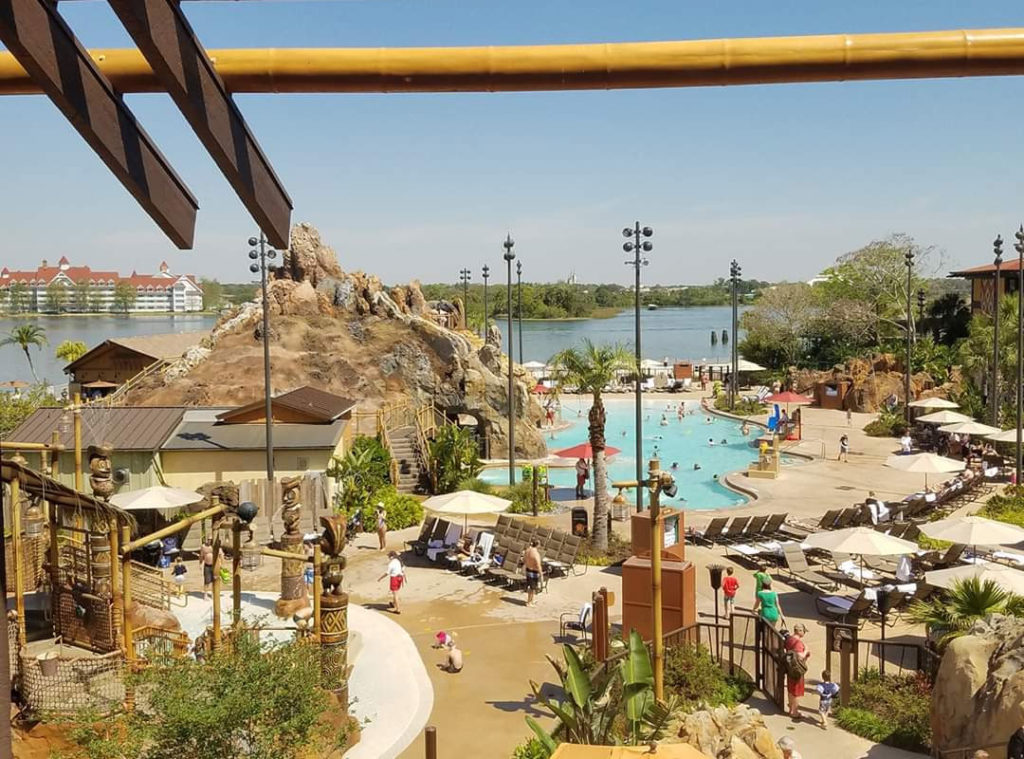 As a Deluxe Resort, the Polynesian offers quite a bit in terms of amenities. Featuring two pools, the resort's leisure pool in a beautiful garden area perfect for relaxing in, as well as the exciting Lava Pool, a large heated pool that "erupts" periodically and boasts a 142ft water slide, deck area, whirlpool spa, underwater music, and deck area.
The resort also offers fishing excursions on the lake, watercraft rentals, jogging trails, volleyball, and Movies Under the Stars. It also has a perfect view of both the Electrical Water Pageant and the Magic Kingdom fireworks. In addition, the Polynesian is an incredibly convenient resort to stay at, as it's along the monorail line to Magic Kingdom, Disney's Contemporary Resort, the Grand Floridian Resort & Spa, as well as one monorail-transfer away from EPCOT. It also is a quick walk to the Ticket and Transportation Center.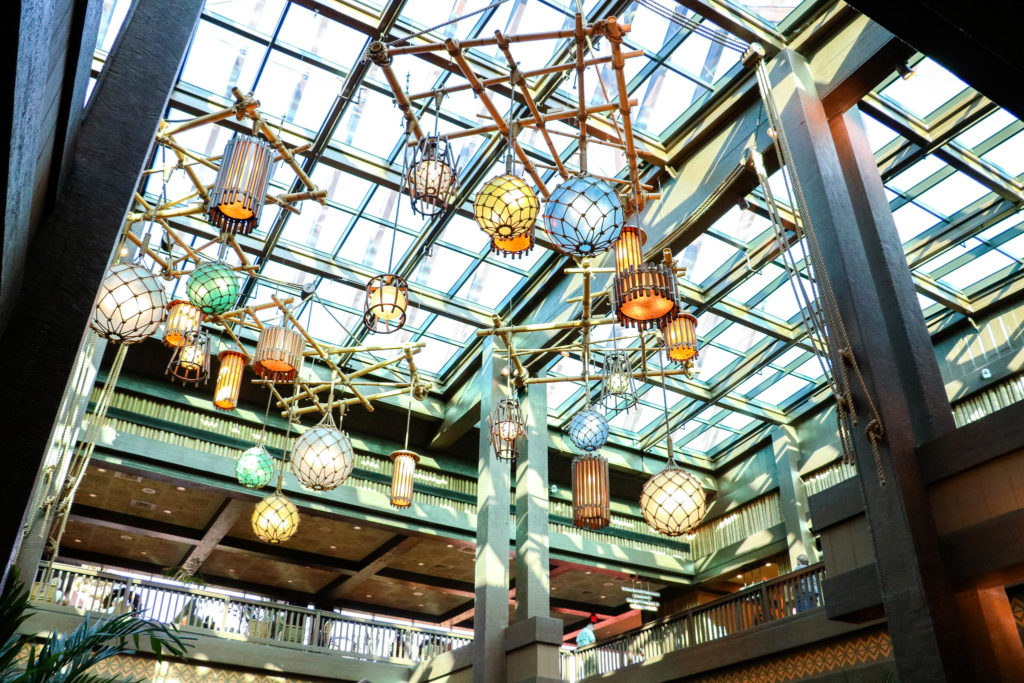 An extremely popular resort, the Polynesian can be a bit difficult to book rooms less than 11-months out, but is worth the wait and anticipation. The resort is home to many delicious dining and entertainment options, as well as spectacular views. Its relaxing island-theming, beautiful landscaping, and escapist vibe provide the perfect place for a refreshing vacation. The Polynesian Villas & Bungalows, combined with all that the Polynesian has to offer, promises a one-of-a-kind experience for all who choose to make this resort their home away from home during their Disney Vacation.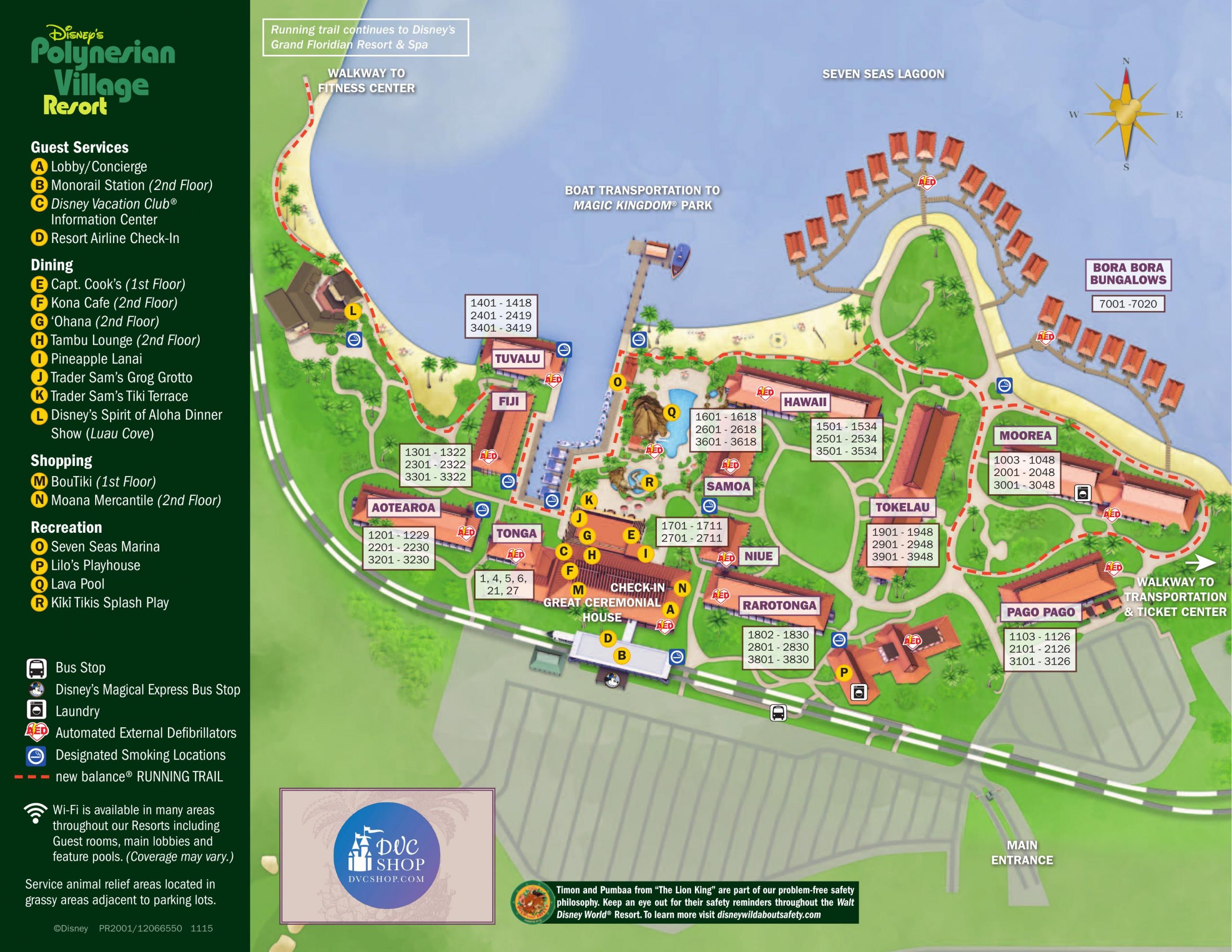 Click here to download map.