Disney's Grand Californian
Confirmed Reservations
Photo Gallery
Resort Information
Resort Overview
Resort Map
Floor Plans
Point Charts
UNIT
Studio
1 Bedroom
2 Bedroom
3 Bedroom
SHOWING ALL LISTINGS
| Check-In | Nights | Resort | Room Type | Sleeps | Price | Status | Res ID |
| --- | --- | --- | --- | --- | --- | --- | --- |
| 11/04/2023 | 1 | Grand Californian | Deluxe Studio | 4 | $672 | Available | |
| 11/22/2023 | 3 | Grand Californian | Deluxe Studio | 4 | $2,425 | Available | |
| 12/24/2023 | 2 | Grand Californian | Deluxe Studio | 4 | $1,500 | Available | |
| 01/19/2024 | 3 | Grand Californian | Deluxe Studio | 4 | $1,525 | Available | |
| 01/19/2024 | 3 | Grand Californian | Deluxe Studio | 4 | $1,525 | Available | |
| 02/01/2024 | 3 | Grand Californian | Deluxe Studio | 4 | $1,525 | Available | |
| 02/08/2024 | 3 | Grand Californian | Deluxe Studio | 4 | $1,525 | Available | |
| 02/02/2024 | 2 | Grand Californian | Deluxe Studio | 4 | $1,100 | Available | |
| 02/09/2024 | 2 | Grand Californian | Deluxe Studio | 4 | $1,100 | Available | |
| 12/30/2023 | 3 | Grand Californian | Deluxe Studio | 4 | $1,944 | Available | |
| 11/05/2023 | 1 | Grand Californian | Deluxe Studio | 4 | $480 | Available | |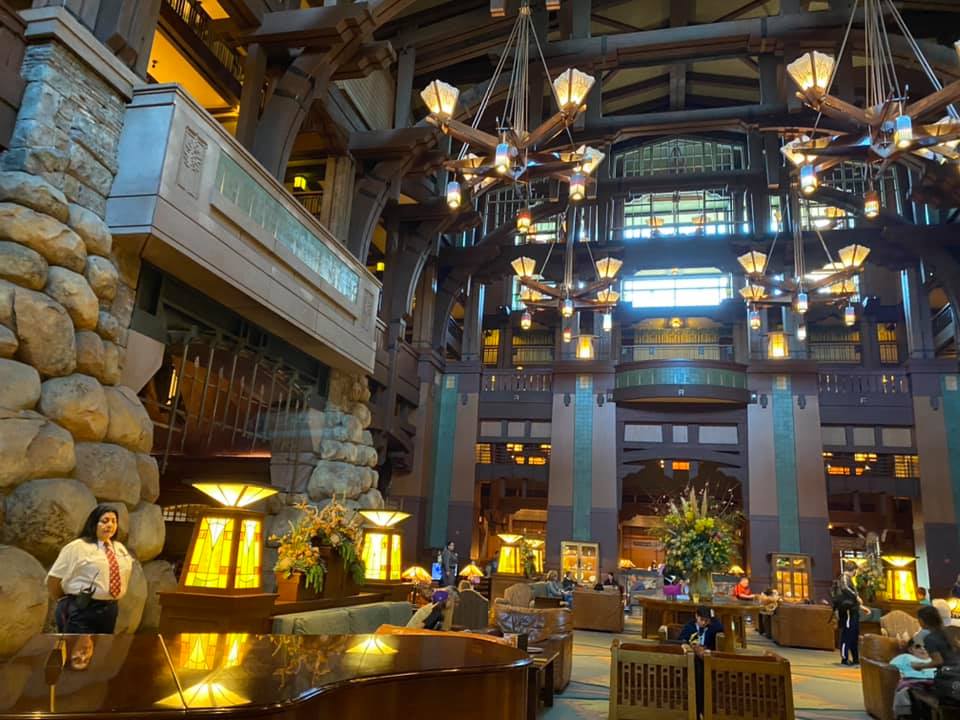 5 Star Resort
1600 S Disneyland Dr Anaheim, California
I've recently had the option of staying here in the fall of 2018. This resort is amazing! There is not another resort at DL or WDW that is closer to the parks. There is an entrance walkway straight into the park, maybe 200 yards. The ambiance of this resort is similar to Wilderness Lodge and Animal Kingdom. High ceilings, maybe a 6′ fireplace with a couple of dozen rocking chairs, beautiful polished wood everywhere. The rooms were very nice and some you can sit on your balcony and see straight into the park or Downtown Disney.
Trying to stay here? Better be an owner and book exactly on the 11 month booking window as there are only abut 70 DVC rooms. Also if you want to buy here, the contracts that come onto the resale market sell quick and close to the Disney direct price. At last check Disney had a 5 year wait list for buying and they were not taking requests.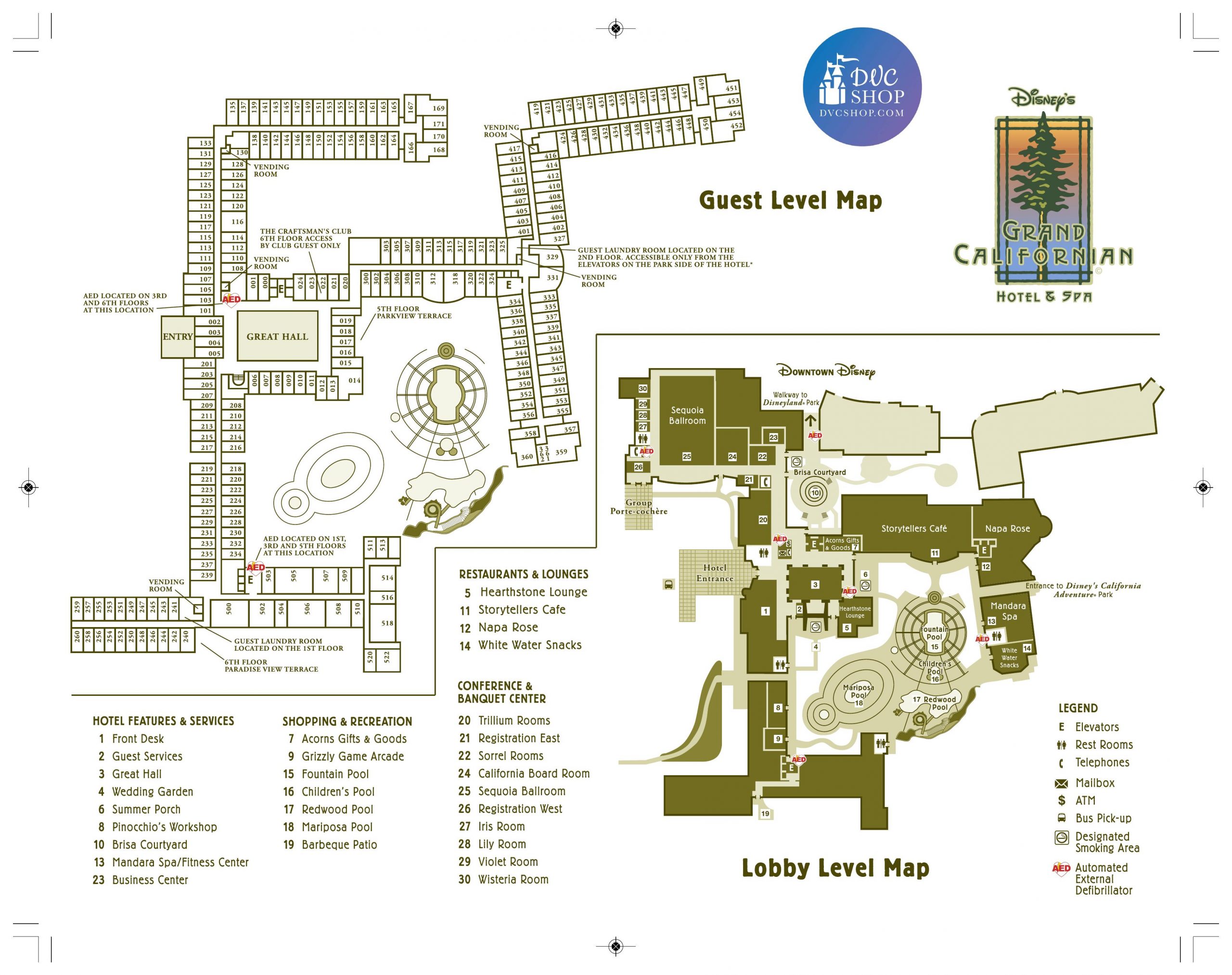 Click here to download map.