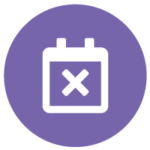 No cancellations for any reason unless coverage is purchased.
Name And Detail Changes
Renter can request a name and detail change for a fee of $200 if done more than 15 days before check-in.
If done less than 15 days in advance, we will make every attempt to make the change for a $200 fee, based on member's availability.
Alternatively, if purchasing travel coverage, renter can have 1 free name change if done more than 15 days prior to check-in.  At that point, the new guest would have the option of paying for their own coverage plan. The original plan is nontransferable.
Protect Your Disney Vacation With Allianz Global Assistance
We recommend purchasing travel insurance through our trusted partner,
Allianz Global Assistance
. With Allianz, you can protect your DVC rental as well as other portions of your Disney vacation.
Click here
to start customizing your travel insurance and receive a free quote.
Purchase of travel insurance must be made on the same day your DVC reservation is booked and paid for. DVC Shop recommends purchasing the Classic with Cancel Any Time coverage option. However, you may choose any policy you wish. Select not listed for provider information.
Alternate Travel Coverage – Point Protection Plan
Alternatively, DVC Shop's Point Protection Plan offers direct travel coverage for your DVC rental. Coverage is as follows:
Cost of Coverage: $2.50 per point rented
Cancel 60 days or more prior to check-in
Reimburse – $15 per point Cash Refund or $16 per point full credit towards another stay within 18 months of original check-in date
Cancel 45 days or more prior to original check-in
$12 per point Cash refund or $13 Credit per point full credit towards another stay within 18 months of original check-in date
Cancel 32 days or more prior to original check-in
$8 per point Cash refund or $10 Credit per point full credit towards another stay within 18 months of original check-in date
Cancel 15 days or more prior to original check-in
$3 per point Cash refund or $5 Credit per point full credit towards another stay within 18 months of original check-in date
Cancel 3 days or more prior to original check-in
$3 Credit per point full credit towards another stay within 18 months of original check-in date