Disney's Beach Club Villas
Confirmed Reservations
Photo Gallery
Resort Information
Resort Overview
Resort Map
Floor Plans
Point Charts
UNIT
Studio
1 Bedroom
2 Bedroom
3 Bedroom
SHOWING ALL LISTINGS
| Check-In | Nights | Resort | Room Type | Sleeps | Price | Status | Res ID |
| --- | --- | --- | --- | --- | --- | --- | --- |
| 12/09/2023 | 6 | Beach Club Villas | Deluxe Studio | 5 | $3,492 | Available | |
| 12/06/2023 | 7 | Beach Club Villas | Deluxe Studio | 5 | $4,104 | Available | |
| 12/07/2023 | 7 | Beach Club Villas | Deluxe Studio | 5 | $4,104 | Available | |
| 02/03/2024 | 6 | Beach Club Villas | Deluxe Studio | 5 | $3,528 | Available | |
| 02/10/2024 | 5 | Beach Club Villas | Deluxe Studio | 5 | $2,784 | Available | |
| 01/01/2024 | 1 | Beach Club Villas | Deluxe Studio | 5 | $540 | Available | |
| 01/14/2024 | 5 | Beach Club Villas | Deluxe Studio | 5 | $2,700 | Available | |
| 02/10/2024 | 6 | Beach Club Villas | Deluxe Studio | 5 | $3,528 | Available | |
| 02/25/2024 | 4 | Beach Club Villas | Deluxe Studio | 5 | $2,592 | Available | |
| 03/15/2024 | 2 | Beach Club Villas | Deluxe Studio | 5 | $1,320 | Available | |
| 03/22/2024 | 2 | Beach Club Villas | Deluxe Studio | 5 | $1,276 | Available | |
| 01/09/2024 | 2 | Beach Club Villas | Deluxe Studio | 5 | $945 | Available | |
| 01/30/2024 | 2 | Beach Club Villas | Deluxe Studio | 5 | $945 | Available | |
| 12/22/2023 | 1 | Beach Club Villas | Deluxe Studio | 5 | $527 | Available | |
| 01/19/2024 | 1 | Beach Club Villas | Deluxe Studio | 5 | $496 | Available | |
| 05/04/2024 | 7 | Beach Club Villas | Deluxe Studio | 5 | $3,852 | Available | |
| 05/11/2024 | 6 | Beach Club Villas | Deluxe Studio | 5 | $3,348 | Available | |
| 05/02/2024 | 4 | Beach Club Villas | Deluxe Studio | 5 | $2,232 | Available | |
| 03/17/2024 | 3 | Beach Club Villas | Deluxe Studio | 5 | $1,512 | Available | |
| 03/23/2024 | 6 | Beach Club Villas | Deluxe Studio | 5 | $4,396 | Available | |
| 03/23/2024 | 1 | Beach Club Villas | Deluxe Studio | 5 | $616 | Available | |
| 03/30/2024 | 1 | Beach Club Villas | Deluxe Studio | 5 | $784 | Available | |
| 12/23/2023 | 3 | Beach Club Villas | Deluxe Studio | 5 | $2,226 | Available | |
| 05/25/2024 | 5 | Beach Club Villas | Deluxe Studio | 5 | $2,916 | Available | |
| 05/18/2024 | 6 | Beach Club Villas | Deluxe Studio | 5 | $3,492 | Available | |
| 05/25/2024 | 4 | Beach Club Villas | Deluxe Studio | 5 | $2,340 | Available | |
| 05/24/2024 | 4 | Beach Club Villas | Deluxe Studio | 5 | $2,376 | Available | |
| 06/01/2024 | 6 | Beach Club Villas | Deluxe Studio | 5 | $3,492 | Available | |
| 06/08/2024 | 6 | Beach Club Villas | Deluxe Studio | 5 | $3,492 | Available | |
| 06/22/2024 | 7 | Beach Club Villas | Deluxe Studio | 5 | $4,176 | Available | |
| 06/29/2024 | 7 | Beach Club Villas | Deluxe Studio | 5 | $3,248 | Available | |
| 06/30/2024 | 5 | Beach Club Villas | Deluxe Studio | 5 | $2,240 | Available | |
| 05/26/2024 | 5 | Beach Club Villas | Deluxe Studio | 5 | $2,240 | Available | |
| 06/07/2024 | 2 | Beach Club Villas | Deluxe Studio | 5 | $952 | Available | |
| 05/05/2024 | 1 | Beach Club Villas | Deluxe Studio | 5 | $420 | Available | |
| 05/12/2024 | 1 | Beach Club Villas | Deluxe Studio | 5 | $420 | Available | |
| 06/30/2024 | 6 | Beach Club Villas | Deluxe Studio | 5 | $3,528 | Available | |
| 07/07/2024 | 5 | Beach Club Villas | Deluxe Studio | 5 | $2,880 | Available | |
| 07/05/2024 | 2 | Beach Club Villas | Deluxe Studio | 5 | $1,008 | Available | |
| 06/15/2024 | 5 | Beach Club Villas | Deluxe Studio | 5 | $2,952 | Available | |
| 06/02/2024 | 7 | Beach Club Villas | Deluxe Studio | 5 | $3,420 | Available | |
| 06/23/2024 | 5 | Beach Club Villas | Deluxe Studio | 5 | $2,880 | Available | |
| 07/06/2024 | 6 | Beach Club Villas | Deluxe Studio | 5 | $3,528 | Available | |
| 07/13/2024 | 6 | Beach Club Villas | Deluxe Studio | 5 | $3,528 | Available | |
| 07/27/2024 | 6 | Beach Club Villas | Deluxe Studio | 5 | $3,528 | Available | |
| 08/04/2024 | 5 | Beach Club Villas | Deluxe Studio | 5 | $2,880 | Available | |
| 08/09/2024 | 2 | Beach Club Villas | Deluxe Studio | 5 | $1,008 | Available | |
| 08/10/2024 | 4 | Beach Club Villas | Deluxe Studio | 5 | $2,376 | Available | |
| 08/18/2024 | 4 | Beach Club Villas | Deluxe Studio | 5 | $2,304 | Available | |
| 08/17/2024 | 6 | Beach Club Villas | Deluxe Studio | 5 | $3,528 | Available | |
| 08/24/2024 | 5 | Beach Club Villas | Deluxe Studio | 5 | $2,952 | Available | |
| 12/21/2023 | 6 | Beach Club Villas | Deluxe Studio | 5 | $3,668 | Available | |
| 04/13/2024 | 8 | Beach Club Villas | Deluxe Studio | 5 | $4,524 | Available | |
| 07/20/2024 | 5 | Beach Club Villas | Deluxe Studio | 5 | $2,952 | Available | |
| 06/07/2024 | 4 | Beach Club Villas | Deluxe Studio | 5 | $2,376 | Available | |
| 08/24/2024 | 4 | Beach Club Villas | Deluxe Studio | 5 | $2,376 | Available | |
| 02/20/2024 | 2 | Beach Club Villas | Deluxe Studio | 5 | $1,008 | Available | |
| 02/20/2024 | 2 | Beach Club Villas | Deluxe Studio | 5 | $1,008 | Available | |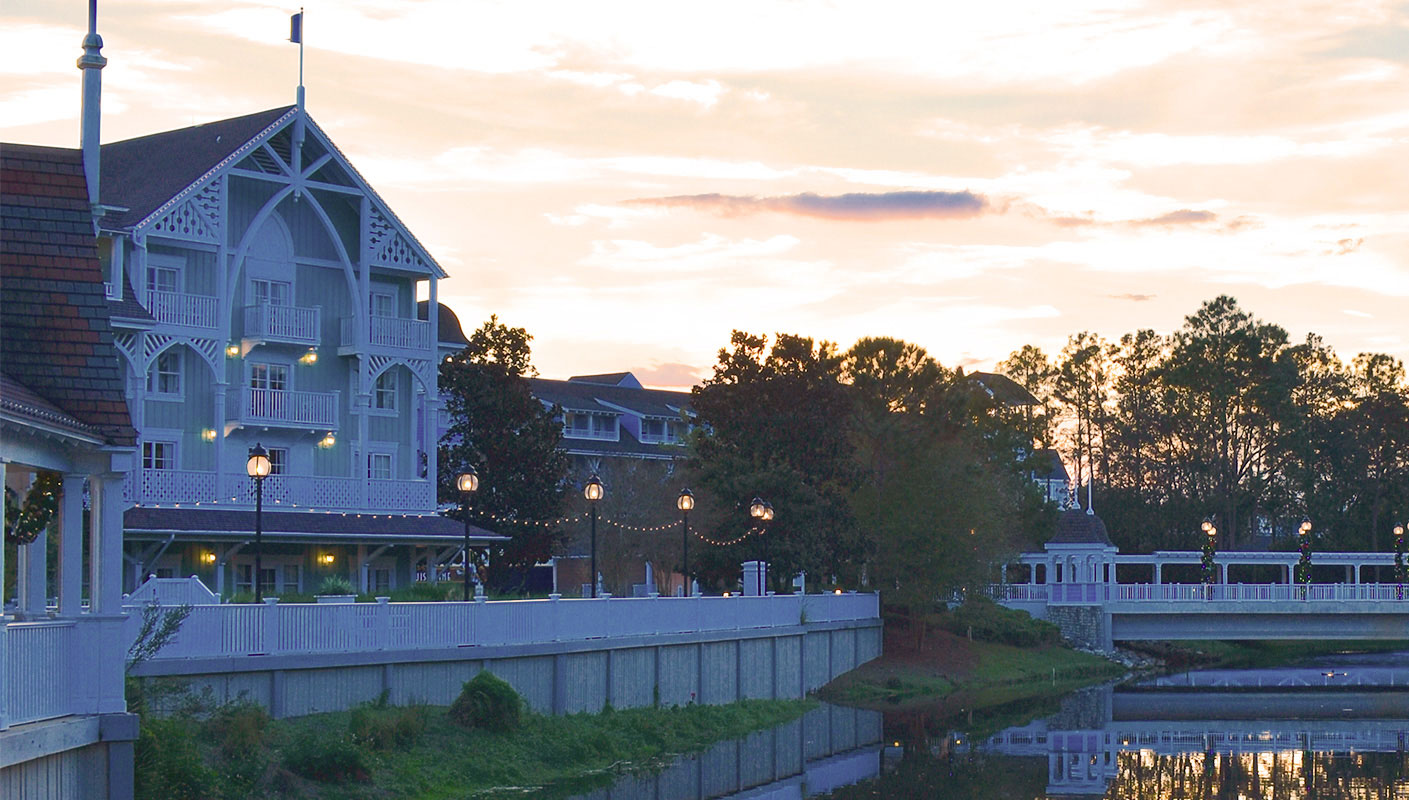 5 Star Resort
1800 Epcot Resorts Blvd Lake Buena Vista, Florida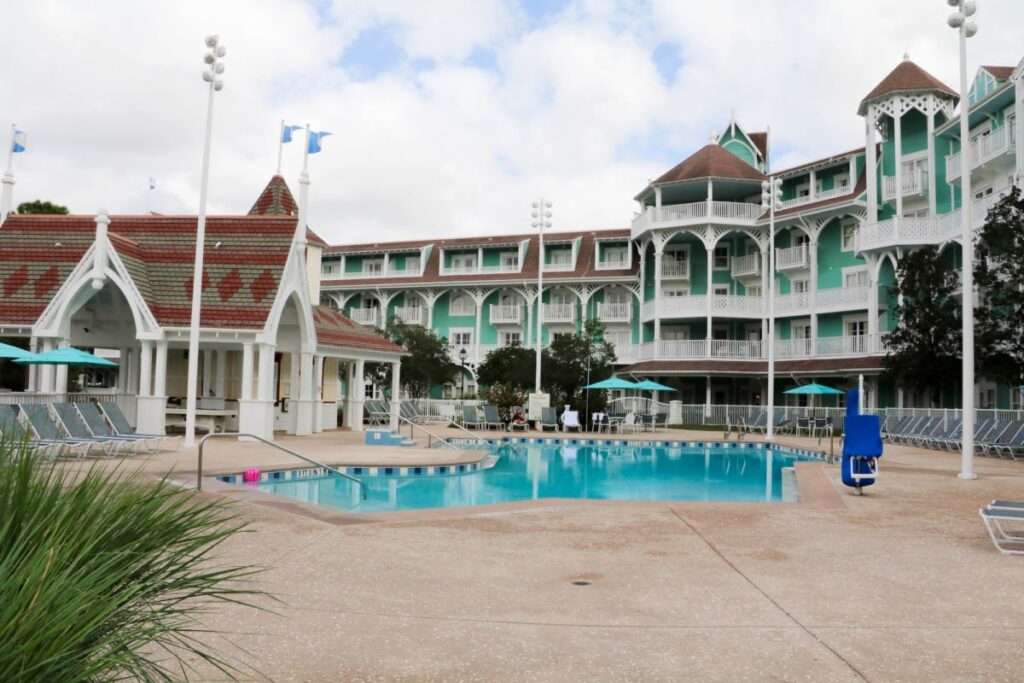 Opened in 2002, Beach Club Villas are one of the older Disney Vacation Club locations at the Walt Disney World Resort. Just across the lake from the entertainment area of Disney's Boardwalk Resort, Beach Club Villas has long been among the highest-rated and well-liked DVC resorts. It consistently draws guests back for its convenient and beautiful location, amenities, pool, and dining options.
Beach Club Villas are located in a stunning turquoise, Y-shaped building right behind Beach Club Resort's main building. Styled after a New England-style hotel, these charming villas were renovated as recently as 2016 and 2017, giving the DVC resort a fresher, cozier feel and revamping its rooms and amenities.
There are several room-size options at Beach Club Villas for guests to choose from: Deluxe Studios (with a pull-down bed in addition to the sleeper sofa, making these studios able to occupy up to 5 guests), One-Bedroom Villas, Two-Bedroom Villas, and Two-Bedroom Lock-Off Villas.
While view requests are not guaranteed at Beach Club Villas, the view options are Woods, Pool, Courtyard, or the main Beach Club Resort. Rooms are sleeker and more modern since their renovation, while still retaining subtle elements of their 80's style beach cottage theme.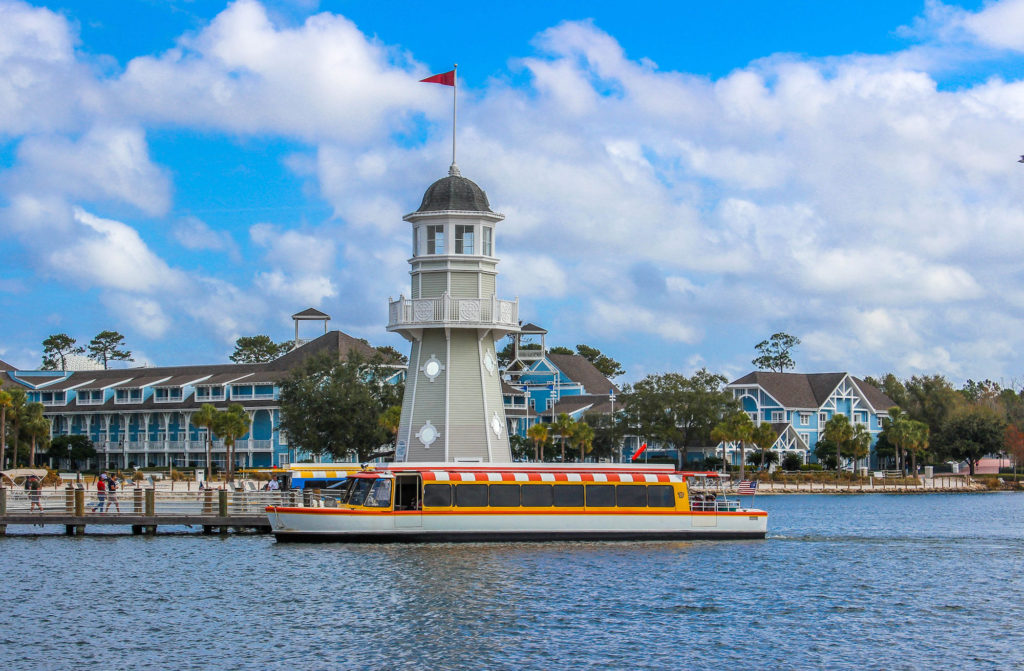 With the Beach Club Resort and Disney's Yacht Club Resort next door, guests at Beach Club Villas have many dining options for their stay. Beach Club Marketplace is one of the two dining options located in the main Beach Club Resort building and is a quick-service restaurant styled as a deli counter. It's open for all three meals, and guests can find Mickey waffles, a quick sandwich, or comforting macaroni and cheese here.
The second option inside Beach Club Resort is Hurricane Hanna's Waterside Bar and Grill, where guests can enjoy refreshing entrees, snacks, and cocktails as they look out onto Stormalong Bay, Beach Club's signature pool.
Beach Club Resort also houses the bright Cape May Café, which has a fun-filled Character breakfast and has a huge seafood buffet. Beaches and Cream Soda Shop, styled after an old-fashioned Atlantic soda shop, has great snacks and amazing ice cream and shakes, and is home to the infamous Kitchen Sink. Martha's Vineyard Lounge invites guests to a lounge and full bar inspired by a swanky New England beach house.
Of course, with Disney's Yacht Club Resort just next door, Beach Club Villa guests can also enjoy Yacht Club's Ale & Compass Lounge, Ale & Compass Restaurant, The Market at Ale & Compass, Crew's Cup Lounge, and the famous signature dining at Yachtsman Steakhouse. Disney's Boardwalk Resort is just across the lake as well, and only a short walk away, if guests wish to enjoy one of their dining options.
Beach Club Villas comes with many amenities including access to Pirate Adventure Cruise, Fantasia Gardens and Fairways Miniature Golf, campfire activities, movies under the stars, boat rentals, fishing, volleyball, tennis, jogging paths, and an arcade. Of course, there are also its pools. Besides the other three located around Disney's Yacht and Beach Club Resorts, there is Stormalong Bay, which is 3 acres of sand bottom pools, lazy rivers, and a 230-foot water slide.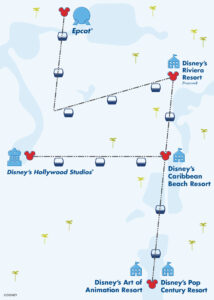 Beach Club Villas is one of the most convenient resorts to stay in. Not only is it a quick walk to Disney's Yacht Club and Boardwalk Resorts, but guests can also walk to EPCOT. Additionally guests have access to boats going between the resort, EPCOT and Hollywood Studios, as well as the Skyliner gondolas.
Gorgeously lit at night, especially during the holidays, Beach Club Villas has some of the most beautiful views and amenities. Guests can even see the EPCOT fireworks at night! A stay in these villas promises to leave guests looking forward to their next visit.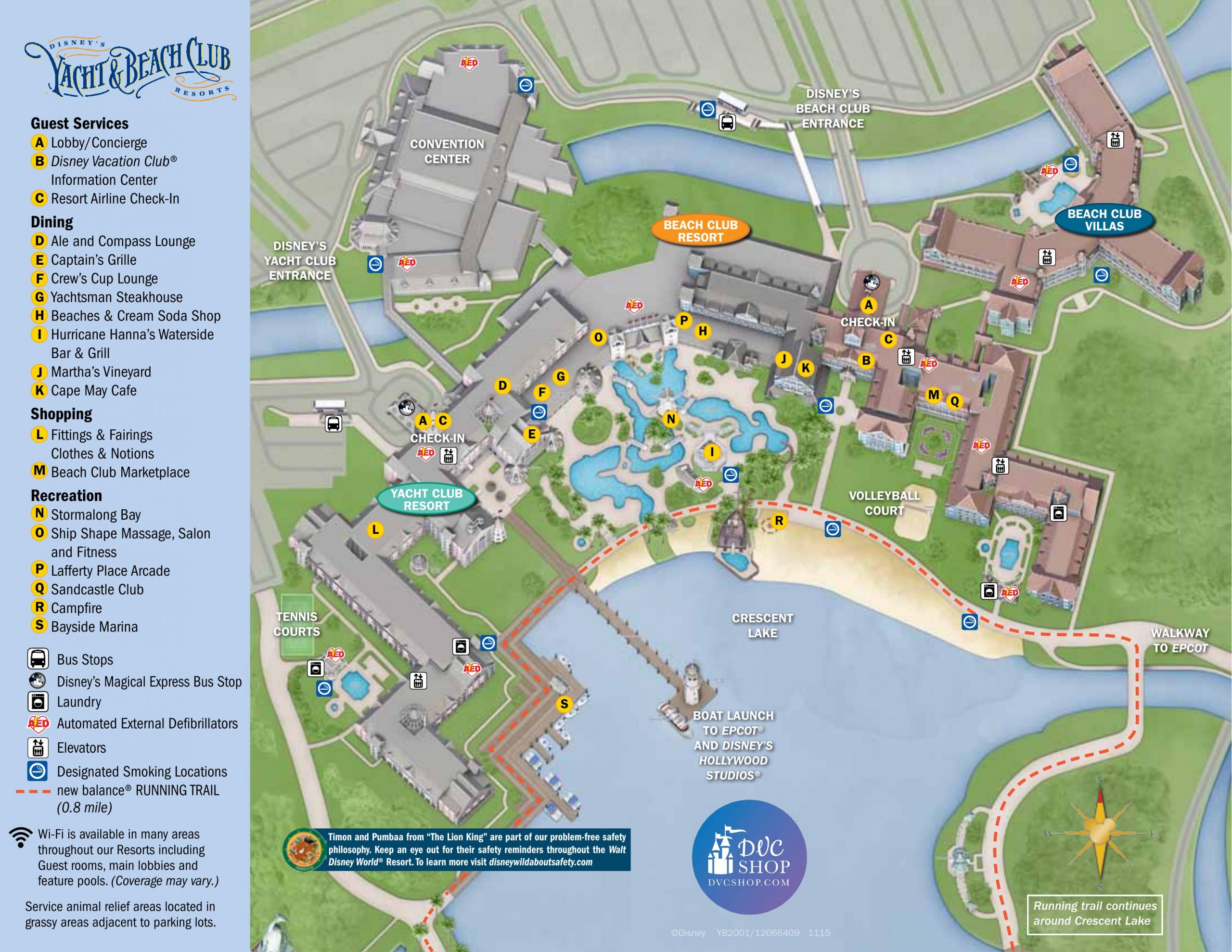 Click here to download map.