Confirmed Reservations
Photo Gallery
Resort Information
Resort Overview
Resort Map
Floor Plans
Point Charts
UNIT
Studio
1 Bedroom
2 Bedroom
3 Bedroom
SHOWING ALL LISTINGS
Check-In
Nights
Resort
Room Type
Sleeps
Price
Status
Res ID
No Reservations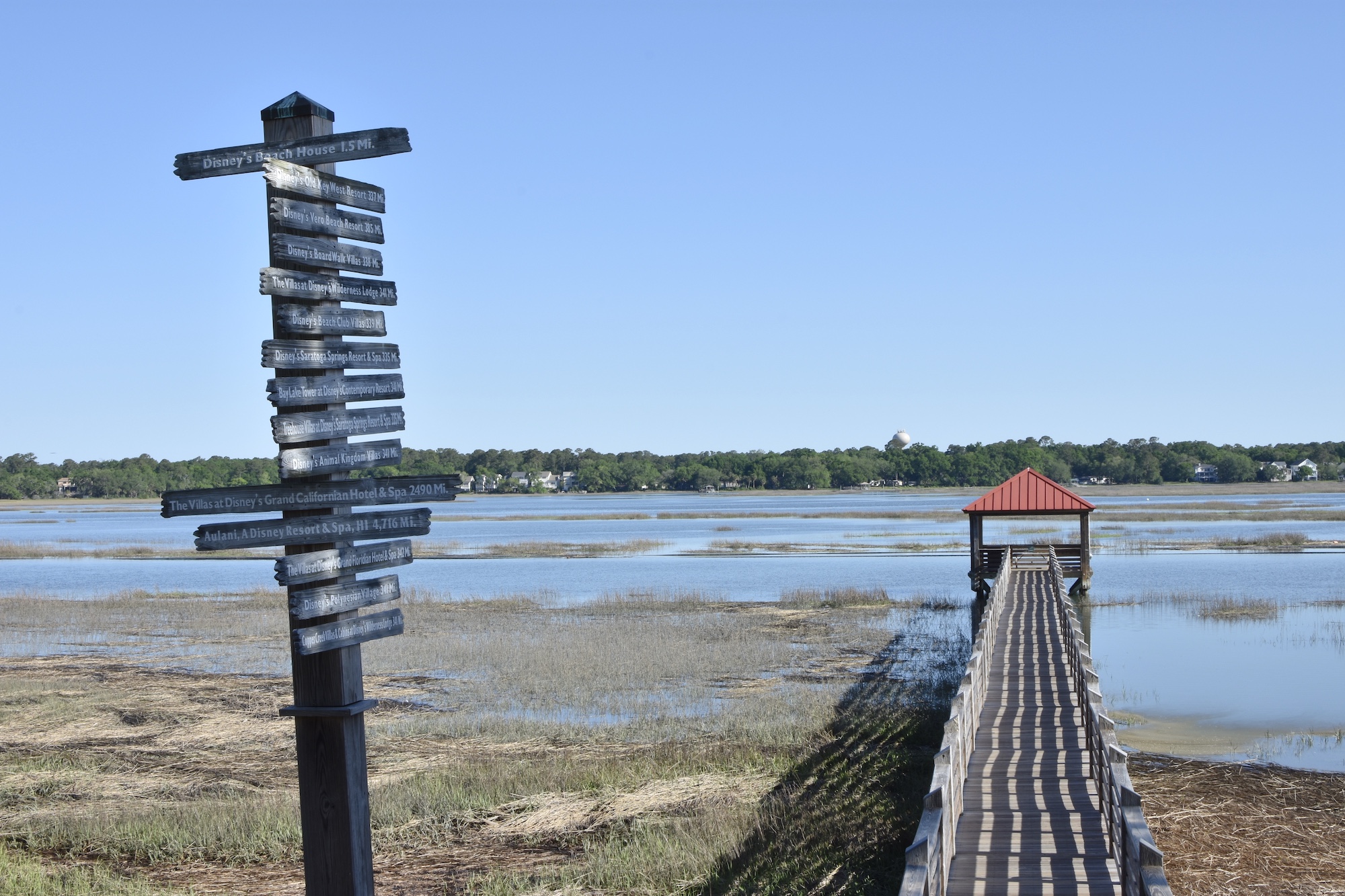 5 Star Resort
22 Harbourside Lane Hilton Head Island, South Carolina

When people think of Walt Disney World's Parks & Resorts, it's easy to forget that even though they aren't at the same location as Disney World, Disney's Vero Beach Resort and Disney's Hilton Head Island Resort are considered two of Disney World's resorts. They are also both Disney Vacation Club resorts.
Located on the coast of South Carolina, Hilton Head opened in 1996, making it one of Disney's oldest DVC resorts, and is the oldest of the three resorts (Hilton Head, Vero Beach, and Aulani) not located at a Disney park. On Hilton Head Island, about a five-hour drive from Disney World, the resort is themed after the South Carolina Lowcountry, and is designed to resemble a 1940s hunting and fishing lodge. With its lovely local charm and picturesque beaches, it makes for the perfect vacation spot.
Hilton Head has four room sizes for its DVC guests: Deluxe Studios, One-Bedroom Villas, Two-Bedroom Villas, and Three-Bedroom Grand Villas. They are able to sleep anywhere from four to twelve guests, depending on its size and accommodations, and all have views of either the woodlands or the water. The rooms are also on the less expensive end of the DVC point scale.
The buildings are designed to feel as if part of a fishing village, and the rooms have balconies where guests can enjoy the warm breeze coming off the marshlands. With an open, Lowcountry feel, the rooms are both cozy and airy. It is important to note that since the resort is built on marshland, many of the buildings are elevated, making some less accessible than others. This is important to remember when booking your room if you or someone in your party has a disability.
Hilton Head Resort itself only has two dining options, both quick-service. Tide Me Over is an outdoor option, great for poolside dining, that has a sea shack vibe. It offers Carolina cooking, burgers, sandwiches, and salads that guests can eat at one of the location's patio picnic tables or take to-go.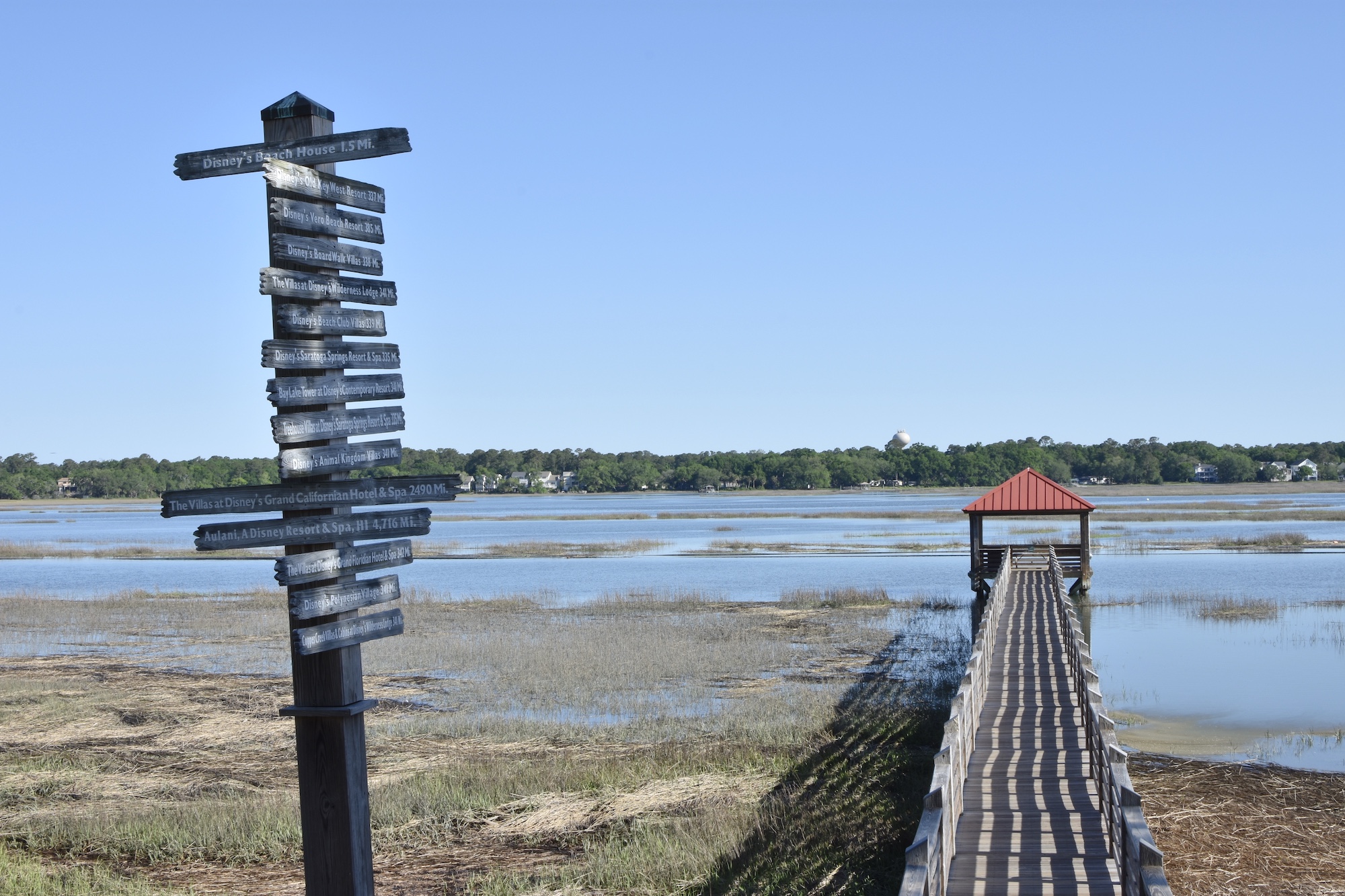 The second location is Signals Seaside Grill, located at the Beach House. Here guests can treat themselves to sandwiches, salads, snacks, and beverages, including refillable mugs. While Signals is open most of the year, it is typically closed in January and parts of February but is a great place to eat by the beach. Since these are quick-service and outdoor locations, both locations usually close in mid-to-late afternoon. However, Hilton Head Island is rife with dining options, all within close walking distance so guests can easily find something delicious for dinner.
With its location on the beach and on an island, and being a Disney resort, there is no shortage of amenities and activities for guests at Hilton Head. The beach itself, of course, is one of the main attractions, as guests have access to twelve miles of the white sandy beach, and guests are able to walk, or take a free shuttle to the Beach House.
The Beach House is not only home to Signals, but is also a fun community area where guests can watch television at Surfmen's Station or play in the Big Buoy Arcade. The Beach House also has one of the resort's three pools, the Beach House Pool, which is heated and offers a relaxing area for guests.
The resort does have two other pools, the Big Dipper and the Little Dipper Swimming Pools. The Big Dipper Pool is known for its wraparound Water Tower Slide and its 72,000 gallon heated pool and spa, while younger swimmers can play in the whimsical Little Dipper Pool.
The resort also has other activities, bicycle rentals, fishing, shuffleboard, table tennis, basketball, a fitness area, bingo, campfires, nature walks, and boat rides on Broad Creek to see dolphins. The resort's Community Hall also offers board games, crafts, and card games.
The island itself also provides plenty of entertainment and activities for guests. The island and surrounding area offer 32 golf courses that are open to the public, as well as over 300 tennis courts, with several local tennis centers to choose from. Across from Hilton Head Resort is the island's Shelter Cove Harbour. Here guests can enjoy the marina, restaurants, and boutiques, and if they venture a few blocks down, they can find The Arts Center of Coastal Carolina. The island is also home to the Coastal Discovery Museum and Harbour Town, with one of the world's most famous lighthouses.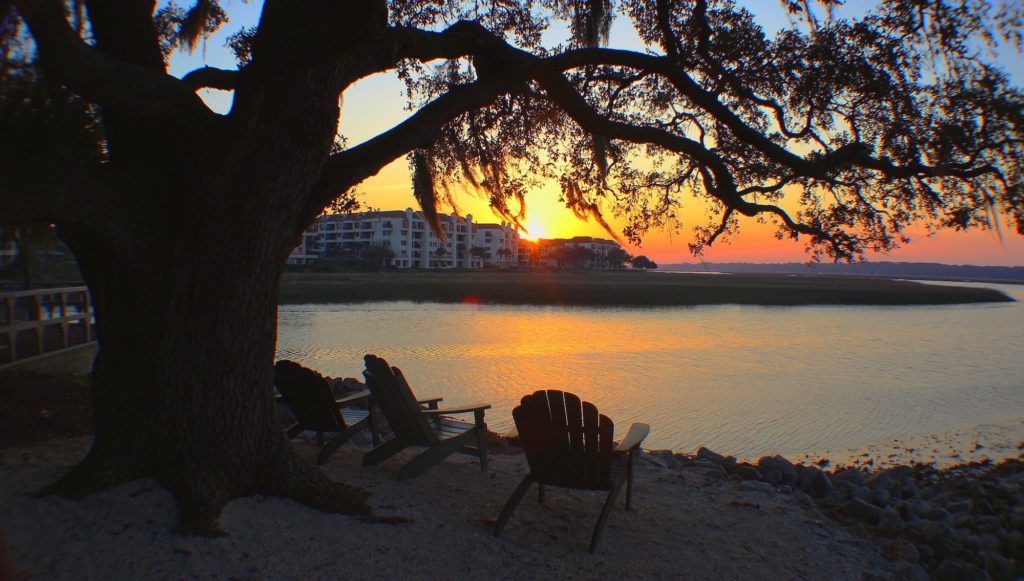 While not located beachfront and not having the variety of dining options that most Disney resorts do, Hilton Head Island Resort makes for a fun and relaxing Disney-themed beach vacation. With plenty to explore both at the resort and on the rest of the island, guests have plenty to keep themselves busy and entertained during their vacation. They can also just enjoy the quiet calm of the pools, enjoy the nature walks, and discover more unusual activities such as boat rides to see dolphins. Activities abound both on the resort and the island, and the resort's rooms make the perfect and cozy respite after a long day or a calm oasis to cap off a day full of relaxing. Unique and charming, Disney's Hilton Head Island Resort is sure to capture your family's hearts.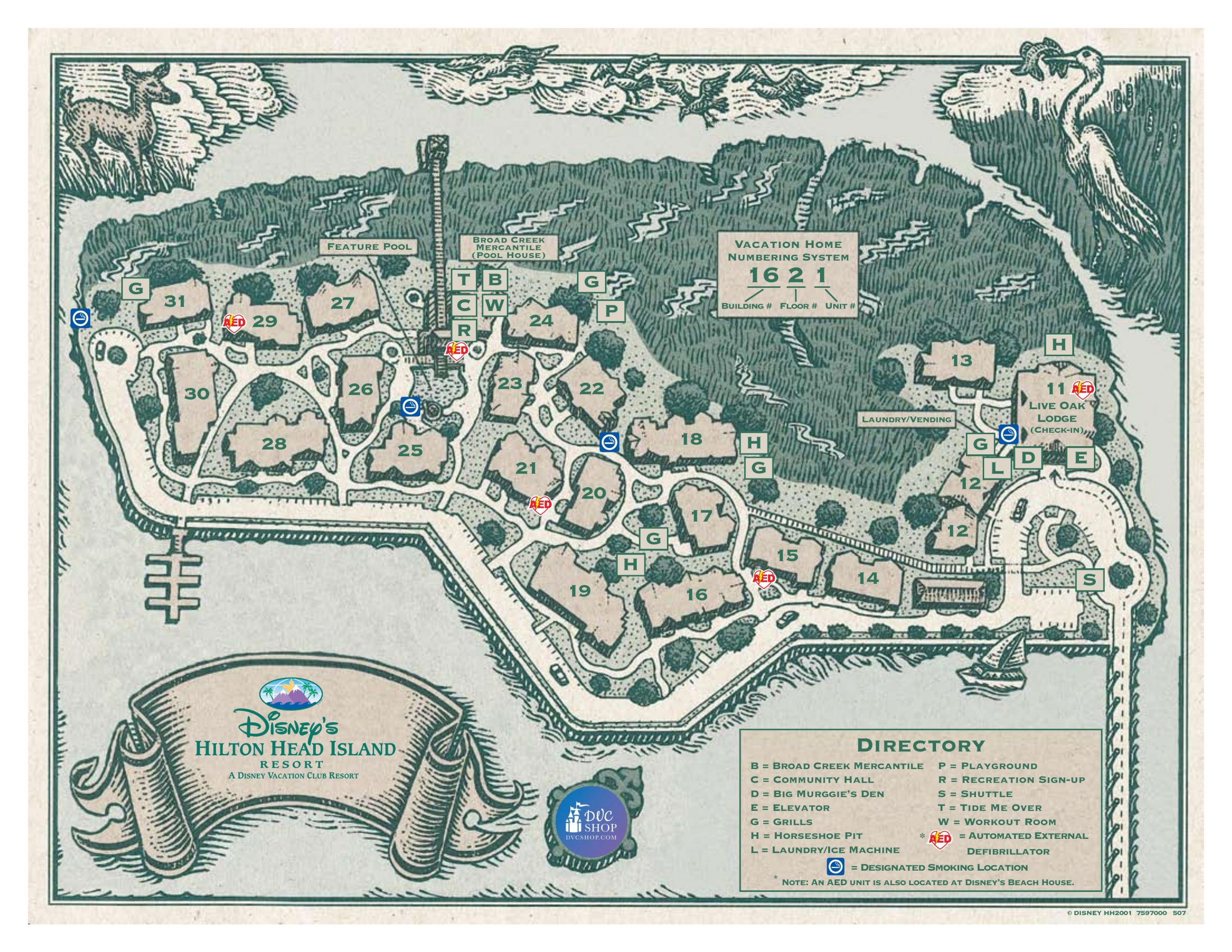 Click here to download map.